Sparco and Impact: two world leaders in motorsport now with Christine GZ
If you spend any time at all around cars then you know the Sparco name. Sparco was founded in 1977 by 2 race car drivers who wanted to give racers gear that was safer, with style. The world of Motorsport has never been the same since thanks to Sparco effort to providing racing helmets, racing suits, seats, gloves, and even gaming chairs.
We are proud to announce that Sparco will now be sponsoring Christine Giampaoli Zonca! Christine GZ will have Sparco's support in their latest racing safety equipment at every starting line on her road to Dakar. Sparco is giving Christine a full-ride with everything she will need to be race ready from gloves to shoes. And it doesn't stop there; Sparco will also be providing seat belts, racing seats, and all other accessories for her racecars in both North America and Europe racing events!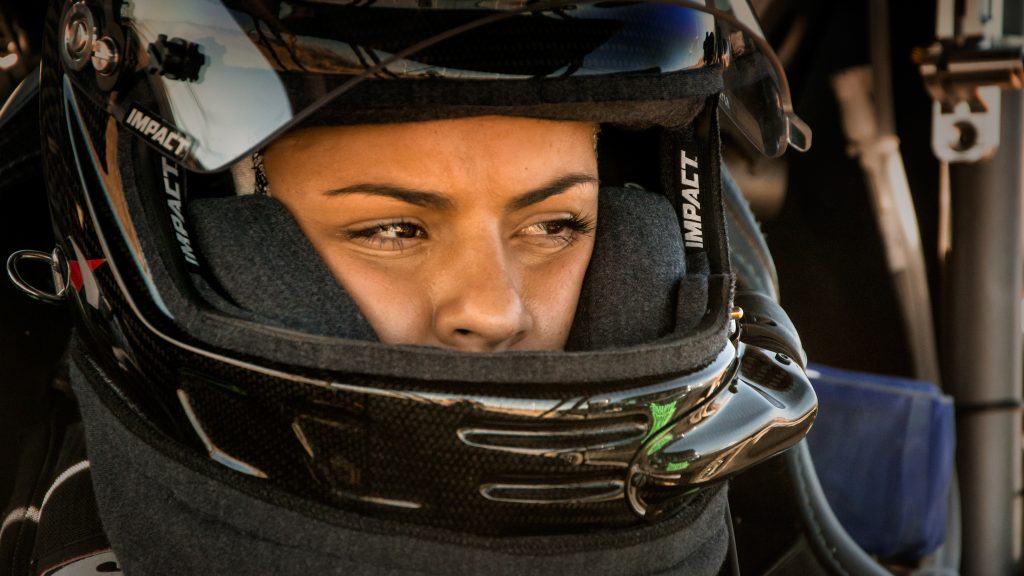 One of the most critical pieces of equipment a racer needs is a top of the line racing suit. Christine GZ flame proof suit of armor will be Sparco's Prime SP-16 model. The SP-16 was developed in collaboration with McLaren's F1 team, and is the lightest FIA approved racing suit in the world.
A suit of armor isn't complete without head protection, and Impact racing products has provided Christine GZ with the Impact Air Draft racing helmet. The Air Draft comes equipped with three "whisper" vents that allow cooling air flow into the interior that helps reduce visor fogging, without causing air interference with microphone. Impact is an American based company that produces racing helmets, suits, and safety gear for a wide variety of motorsports. We are very pleased to have Impact sponsoring Christine GZ and keeping the head on her shoulders safe during her upcoming racing events around the world.
It is a huge opportunity to have Sparco and Impact's world-renowned standard for high-quality racing safety gear supporting Christine GZ. Look for their famous logos on Christine's gear and racecars as she makes rooster tails in the most premiere off road racing events around the world. Christine GZ expressed her gratitude for Impact and Sparco's support in a statement:
"It is such an honor to be supported by both Sparco and Impact. As a young rally fan in Italy I grew up seeing Sparco, and to now have such a historic brand supporting my racing dreams… It's unbelievable! As an Italian Racer I am proud to be sponsored by an Italian born sponsor. I cannot wait to test out my state of the art Impact helmet at the next race in America. Their support allows me to keep driving my story forward!"
Christine GZ next race on the 2019 calendar is the Vegas to Reno race on August 16th, a 550 mile point-to-point off-road rally. A dead sprint across the Nevada desert from one sin city to the other. Follow Christine GZ on Instagram (@christineGZ) to see her motorsport lifestyle as she never lifts on her biggest dreams racing for Dynamic Racing Team (@dynamicracing).