Baja 1000 Score International
November 14, 2017

-

November 18, 2017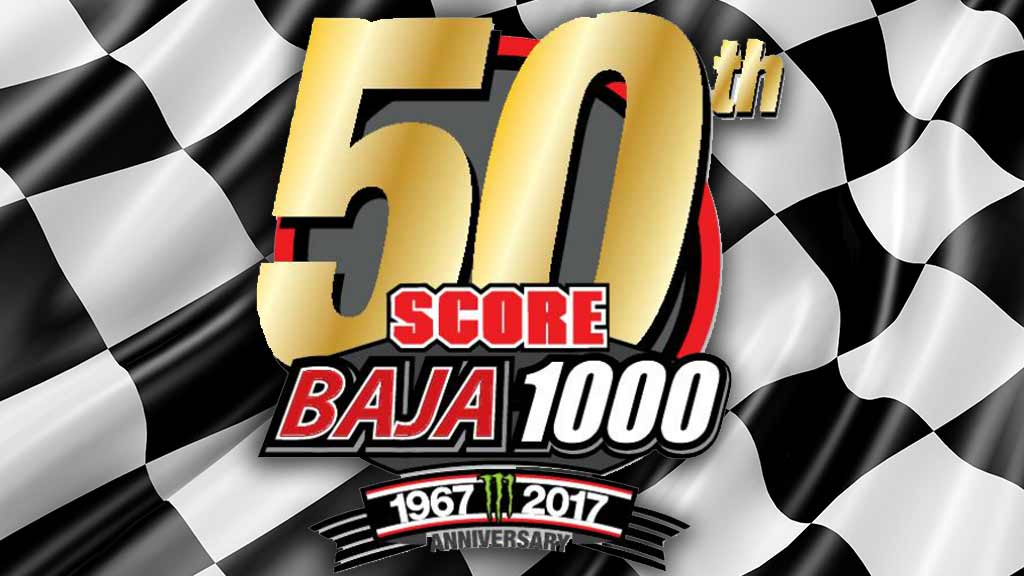 Score Baja1000 2017: 50th anniversary for the iconic desert competition
Highlighted by the celebration of the 50th anniversary of the iconic SCORE Baja 1000, SCORE International has announced its official four-race schedule for the 2017 SCORE World Desert Championship featuring all four races in Baja, Mexico for the second time in the storied history of the internationally-televised desert racing series.
Recognized around the globe as one of the very top motorsports extravaganzas in the world and the season-finale each year of the SCORE World Desert Championship, the 2017 SCORE Baja 1000 will be a peninsula run, point-to-point race.
Being held Nov. 14-18, the race will start in Ensenada, Baja California and finish in La Paz, Baja California Sur. When finalized, the grueling race course will cover approximately 1,300 miles of the mysterious and majestic Baja California peninsula.
This will mark the 43rd time the legendary race will start in Ensenada and the 22nd time it will finish in La Paz. The grueling race itself is scheduled to start on Thursday, Nov. 16 to begin its rugged journey to the southern part of Baja.
SCORE Baja 1000 2017
November 14-18
November 15-Tech and Contingency
November 16-Start of SCORE Baja 1000
November 18-SCORE Baja 1000 Awards in La Paz
Ensenada, Baja California, Mexico to La Paz, Baja California Sur, Mexico
1,300 miles+ Mile Point-to-Point Race